Rackmount.IT converts your desktop appliance into a rack mountable appliance. Using their rackmount kits will clean up your 19 inch rack and increase the reliability of your desktop firewall appliances. Next to standard models, Rackmount.IT can provide custom made kits in any color on project bases.
Key features of Rackmount.IT products are:
Easy 5-minute assembly in a 19 inch rack.
Network connections brought to the front.
Prevention of accidental loss of power.
Complete set including cables and keystones.
The leader in SD-WAN solutions that utilizes their patented MPSEC and other propriety technologies to increase performance, redundancy and continuity of the WAN. Companies with multiple locations around the USA and the world using FatPipe to increase security, improve customer experience all while saving money on costly MPLS circuits. With FatPipe the company can utilize any type of link available including Fiber, DSL, cable line, 3G/4G LTE or even SAT link to create seamlessly failover and increase performance utilizing all available bandwidth. The goal is simple; reduce cost, happier customers, improved network efficiency and with zero down time.
Cel-Fi Smart Signal Booster by Nextivity solutions help eliminate Cellular dead zones in your building or vehicle.Cel-Fi offers five different solution categories, that all use the Cel-Fi chipset; allowing for the Highest Gain Performance in the Industry.Cel-Fi is the only cell phone signal booster authorized by nearly 200 leading global carriers across almost 100 countries.
Improves Wireless Environment for Home, Automotive, Business, and Enterprise
Solutions exist for up to 100 db Gain for for up to 200,000 Square Feet of Coverage
Carrier Approved and Unconditionally Network Safe
Installs in Minutes, providing Best Value in Industry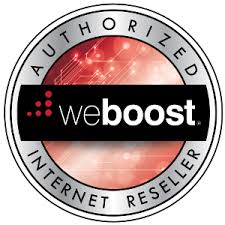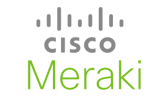 Bitdefender is a global security technology company that delivers solutions in more than 100 countries. Since 2001, Bitdefender has consistently produced award-winning business and consumer security technology, and is a leading security provider in virtualization and cloud technologies. Through R&D, alliances and partnership teams, Bitdefender has elevated the highest standards of security excellence in both its number-one-ranked technology and its strategic alliances with the world's leading virtualization and cloud technology providers.



TrackOFF is a consumer privacy application that secures a person's identity online. Its proprietary technology protects Internet users from the persistent and nefarious collection of personal information online. TrackOFF relies on a set of heuristics to identify known tracking methods operating on websites. Once a tracking attempt is thwarted, TrackOFF will notify the user of the attempt. Finally, you can have peace of mind as you browse the web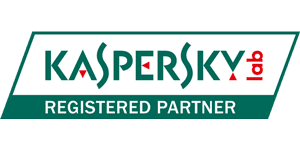 SIB is a cutting edge Cloud Based Disaster Recovery / Business Continuity Platform with Built – in communications system and GPS capabilities. Whether you are an expert in DRBC planning or being tasked with the job for the first time, SIB's easy to use modules will enable you to quickly develop a clear, precise and usable plan. Our mobile built-in communications feature, command dashboard, and chat will enable you to efficiently manage any disaster that affects your organization from anywhere. From making your plan to recovering from a disaster, SIB is your complete DRBC solution